Homepage
Don't just take our word. See what our customers say...
This is the most truly non-stick cookware that I have ever tried! My family has tested it with every really "sticky" cooking project we can think of, and it has performed beautifully. The promise of not needing oil in the pan is accurate, food just slides right off.
Absolutely obsessed with this set! Not only are they gorgeous and have a beautiful finish but they work extremely well! I absolutely love the fact that I don't need any oil (besides a tiny amount the first time you use them) or butter to cook anything! When your meal is done it literally slides right out of the pan!
This stuff is straight voodoo. My dad used to own a restaurant and said he's never seen anything the likes of this stuff. These things are the gods of my cookware now. I use it for everything! The wax job on my car isn't even this slick. Not to mention it's sturdy. WINNER WINNER CHICKEN DINNER. BUY IT!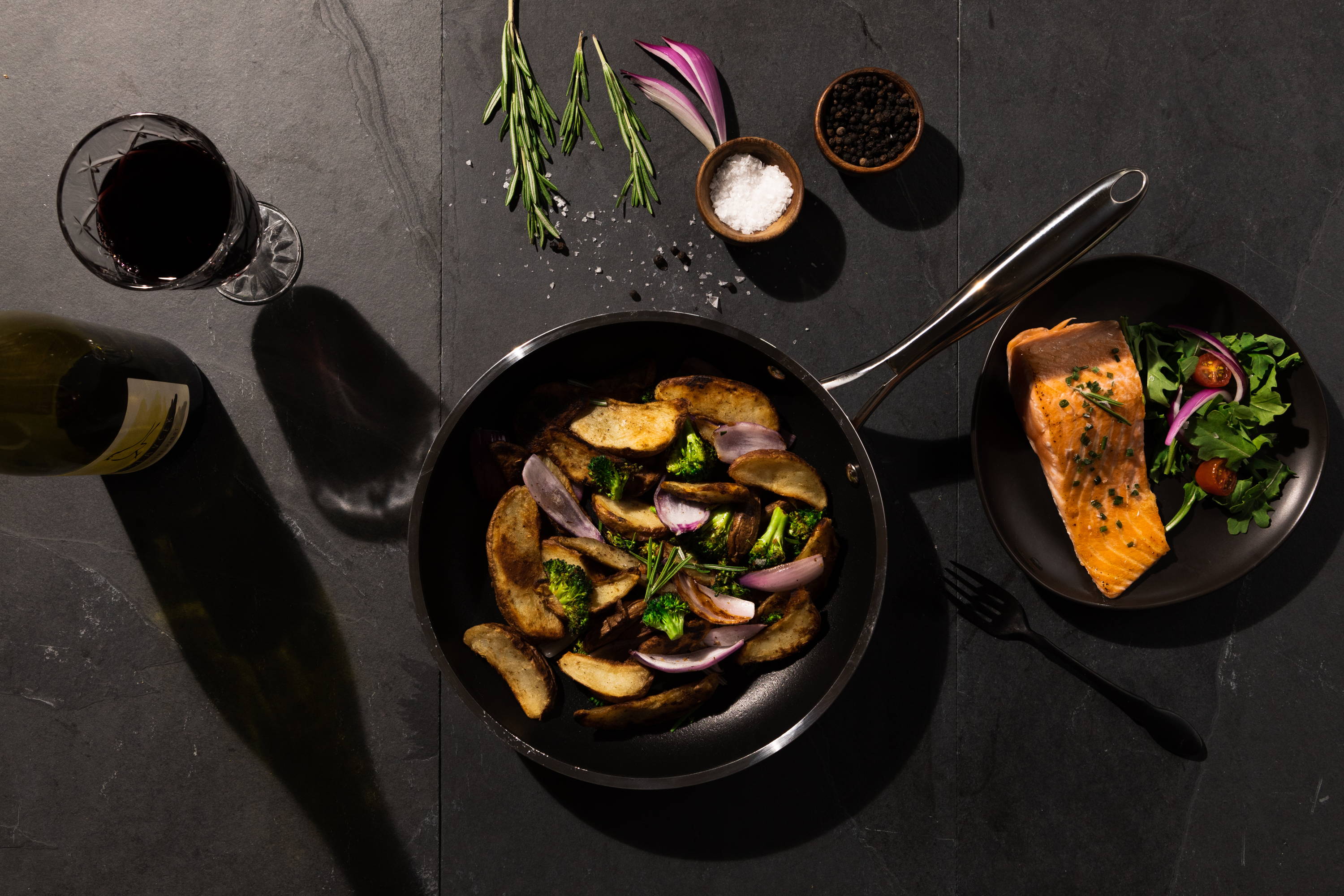 Healthier Cooking for Everyone
Our non-stick cookware is so incredible, that you don't have to use any oil or butter! Just fire up the stove, throw in your healthy meal, and wipe your pan clean.